Si aún no conocías a Sara es el momento que lo hagas, porque esta Ama desprende pura dominación femenina y muchísima humillación. Uno de sus fetiches favoritos no es otro que escupir hasta quedarse sin saliva a cualquiera de sus esclavos. Que laman su saliva y sacien su sed ¡Ella es cruel y no tiene remordimientos!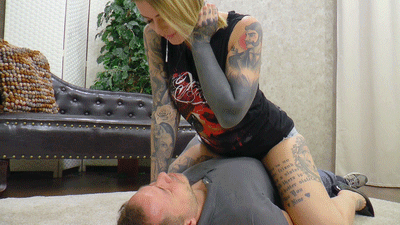 Tags: Dominacion femenina, Esclavos, Femdom, Humillación, Juegos eróticos, pagafantas, Sara Surprisink, Spitting
Leave a Reply
You must be logged in to post a comment.
Categories
Links
Archives
Tags
Amas
BDSM
Botas
Chicas
Chica sexy
Cuero
Culazos
Culos
D/S
Dominacion femenina
Dominación
dominación financiera
Esclavos
esclavos financieros
Facesitting
Femdom
Fetiche
Fetichismo
Fetish
Humillación
Jeans
Juegos eróticos
Lencería
Látex
Medias
Mistress
Morenas
Nalgas
Nylon
pagafantas
Pies
Rubias
Sado
Sexy
Sumisión
Sumisos
Tacones
Tangas
Tejanos
The Jeans Net
Trampling
Vaqueros
Vestidos
Vídeos
Zapatos